Our Commitment to You
---
Our commitment to quality control and transparency is what sets us apart. Try any one of our safe, innovative, and effective supplements today.
Logos Nutritionals uses high-grade ingredients to craft top-notch supplements. Our products are manufactured and packaged in a state of the art, GMP Certified facility.

We ensure that the raw materials that go into our supplements are processed, measured, and mixed in a carefully controlled environment to preserve their nutritional value and deliver you the most benefits.

We also fully disclose what is in our products and include no hidden ingredients. Many of our products are non-GMO, vegan, and Halal certifiable and contain no artificial flavors or artificial sweeteners.
Why "Logos?"
Heraclitus, an ancient Greek philosopher, first used the term "logos" circa 600 B.C. to define the divine reason or "life force" that created and maintains our constantly changing universe. The New Testament author of the Gospel of John also recognized the Logos or "Word" (John 1:1-6) to be both the source of all creation and the eternal maintainer of the cosmos. John further identified Jesus Christ as the incarnation of the Logos (John 1:14), the source of all truth, wisdom and healing, and the Hope of mankind.

Our goal at Logos Nutritionals is to offer carefully crafted supplements and exceptional customer service in order to help you renew and maintain your health, the natural way.

Our Founder
John M. Burgstiner
John M. Burgstiner is the founder and CEO of Logos Nutritionals. John is a second generation holistic healer, nutritional innovator, speaker, writer, and researcher with a passion for health and wellness. John holds a Bachelor of Science in pre-medicine from the University of Georgia and remains a lifelong student of biology, biochemistry, human physiology, nutrition, naturopathy, and regenerative medicine.

John has spent 25 years working in the health and nutrition industry. John has discussed natural ways to maintain and restore your health on numerous radio and television programs, including the Beverly Kennedy Radio Show in South Florida, TV 57's Atlanta Live, and the Trinity Broadcasting Network's Doctor to Doctor series.
John is also the co-founder and co-host of Health Frontiers Radio, a weekly podcast that explores health topics and empowers listeners to champion their own health and future through education and supplementation. John has authored many articles on a wide range of health topics. You can read some of John's work at the Supernatural Health page on the Logos Nutritionals Blog.

John and his wife Jahn have three children and two grandchildren and live in Georgia.
---
"Logos was birthed out of a desire to create synergy based natural medicines that transform lives, and to empower natural health seekers with knowledge about how to properly nourish, protect and strengthen their bodies."
— John M. Burgstiner
The Burgstiner Wellness Protocol
The Burgstiner Wellness Protocol is a comprehensive nutritional support program designed to restore your bioterrain. The Protocol was created by John's beloved father, Carson B. Burgstiner, M.D., who was a physician and nutritional pioneer. The Protocol supports:
Strong but balanced immune response
Gut health and digestion
Detoxification
Reduced inflammation
Enhanced cellular energy potential
Logos Nutritionals is the exclusive manufacturer and distributor of The Burgstiner Wellness Protocol supplements.
"If you maintain normal physiology, you prevent pathology and disease."
— Carson B. Burgstiner, M.D.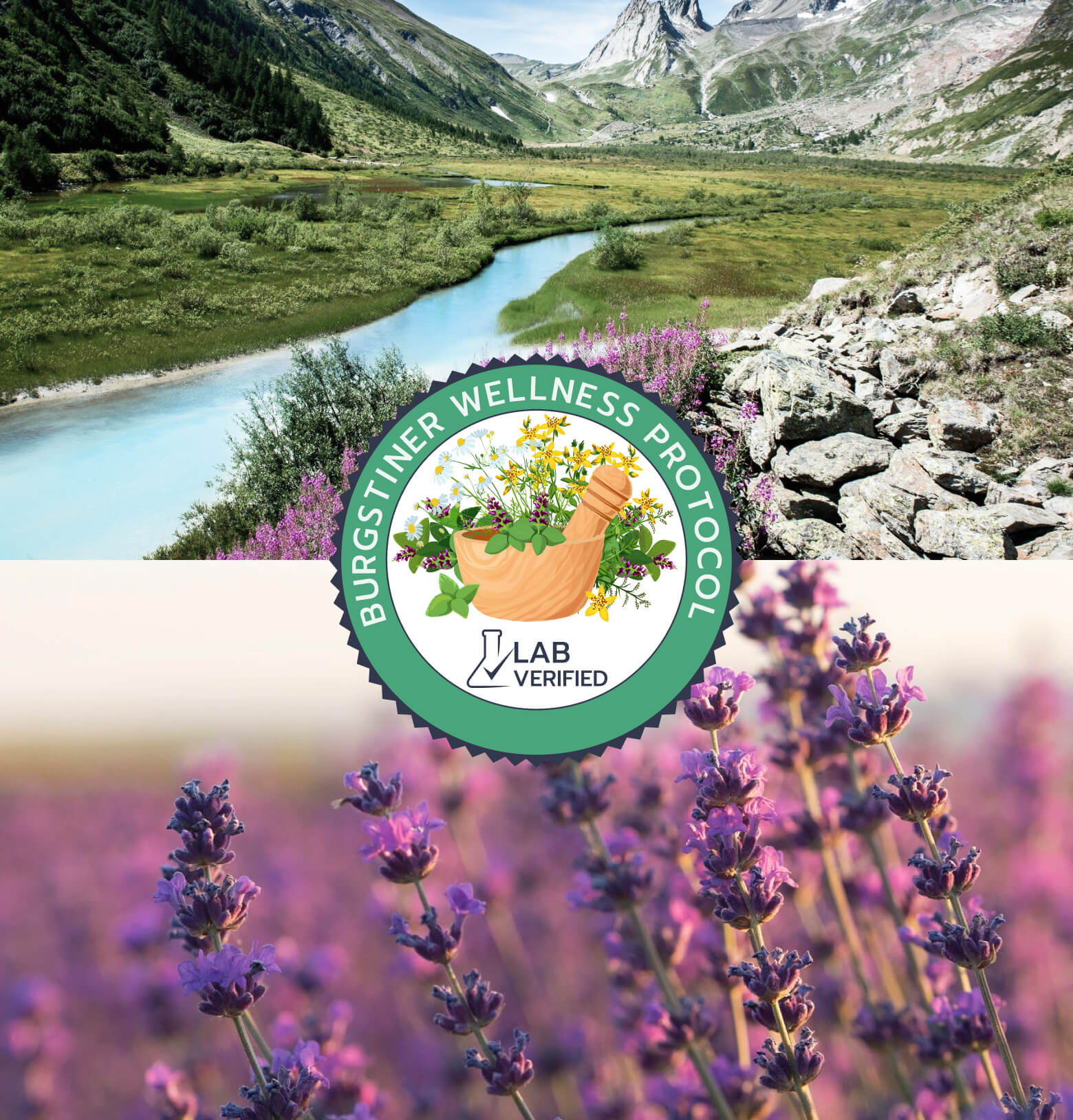 Securative Health Care Solutions
Logos Nutritionals is affiliated with Securative Health Care Solutions LLC, which was founded by John M. Burgstiner in 2016.
Securative Health Care Solutions is a preventive health platform that generates custom chronic care management protocols and directs eligible patients to diagnostic and treatment programs that address conditions such as asthma, allergies, diabetes, Alzheimer's disease, cancer, obesity, arthritis, stroke, heart disease, addiction, behavioral health, mental health, and adverse drug reactions.

Securative Health Care Solutions also partners with emerging market leaders in regenerative medicine and consults with assisting physicians, physician groups, clinics, and hospitals on innovative regenerative medicine and stem cell therapeutics. These modalities are crucial for a wide variety of health challenges, including orthopedics, pain management, autoimmune disorders, aesthetics, sexual rejuvenation, hair restoration, and wound care.

Through this work, we help health care providers improve quality of care, achieve regulatory compliance, increase revenues, and enhance patient outcomes.
Medical Advisory Board
Logos Nutritionals works with a number of practitioners who share our passion for excellence.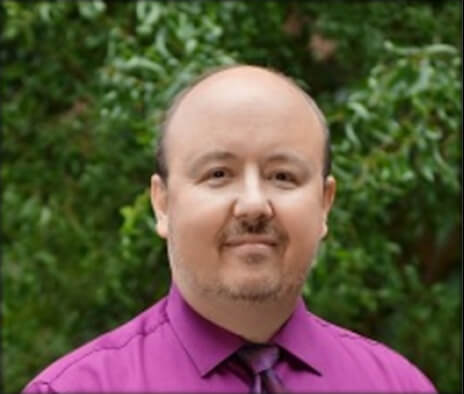 Chris D. Meletis, N.D.
- Clinical Education
Chris D. Meletis, N.D. leads the clinical education efforts for our medical advisory board.

Dr. Meletis is a renowned educator, author, and lecturer. His mission is to change the world's health one person at a time. He believes that change begins when people educate themselves about their bodies.

Dr. Meletis served as Dean of Naturopathic Medicine and Chief Medical Officer at the oldest naturopathic medical school in North America for 7 years and received the 2003 Physician of the Year award by the American Association of Naturopathic Physicians. He is deeply passionate about helping underprivileged patients and facilitated the creation of 16 free natural medicine healthcare clinics in the Portland, Oregon metropolitan area. He has written over a dozen books and more than 200 national scientific articles and journals and magazines such as Natural Health, Alternative and Complementary Therapies, Townsend Letter for Doctors and Patients, Life Extension, and Natural Pharmacy.
Dr. Meletis currently runs a thriving medical practice, Divine Medicine, and co-hosts the Health Frontiers Radio podcast.
Clinical Research Associates
Our clinical research associates include:
Jaswant Chaddha, M.D. — Douglasville, GA
John Abell, M.D., ABIM, FAARFM, ABAARM, IFMCP — Albany, GA
Philip Princetta, D.C. — San Diego, CA
David Adamson, D.C. — Estero, FL
100% Satisfaction Guarantee
At Logos Nutritionals, we are confident our products can help you lead a better, longer, and more active life. That's why we offer a 100% satisfaction guarantee.

If you are not 100% satisfied with one of our products, simply return the unused portion within 90 days of purchase and we will issue you a full refund (not including shipping and handling).

While we welcome any and all feedback, no explanation is required to receive a refund.
Wellness Questionnaire
Wondering which of our products are right for you? Take our three minute Wellness Questionnaire and find out.