MagnifiCal is a revolutionary bone and heart health blend that is designed to improve bone density and lower cardiovascular risk while reversing calcification of soft tissues. The ingredients in this very unique formulation work together to support:
Bone health

Immune health

Soft tissues, specifically reversal of calcification

Brain function

Muscle relaxation

Restorative Sleep

Calcium absorption

Heart health
Regular price
Sale price
$29.00
Unit price
per
Sale
Sold out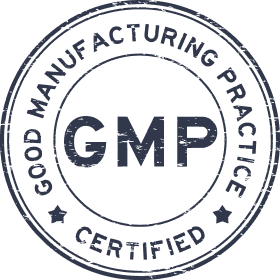 Produced in a GMP
Certified Facility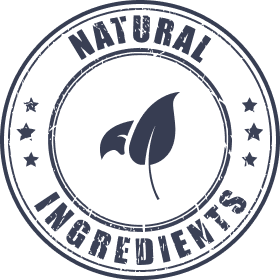 Formulated with all
natural ingredients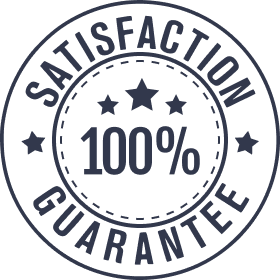 100% Satisfaction
Guarantee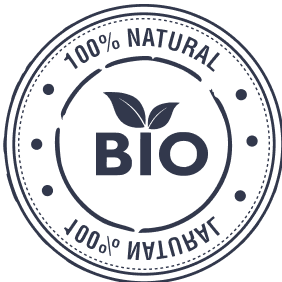 Made with the most bio-available
form of pharmaceutical-grade
raw materials
MagnifiCal is a synergistic blend of several forms of magnesium and a number of other vitamins, minerals and other bone assimilation nutrients in their most concentrated and bioavailable forms. It includes:
Vitamin D-3

Vitamin K-1

Vitamin K-2

Vitamin B-6

Magnesium

Iodine

Zinc

Strontium

Horsetail Extract (silica)


Bromelain

Betaine HCL

Bioperine
MagnifiCal is the sixth component of The Burgstiner Wellness Protocol because magnesium is such an essential mineral for overall health, a key mediator in over 200 enzymatic pathways. Strong bones are critical to our health in so many ways; our bones provide structural support, storage for alkalyzing minerals and a production and storage site for much of the body's specialized regenerative cells.

A number of the ingredients listed above serve these purposes on their own. We have included other ingredients, however, to aid absorption. Bromelain, Betaine, and Bioperine, for example, can help enhance your system's ability to absorb nutrients generally. Whereas Vitamin D-3 and Vitamin K-2 aid the absorption, transport, and utilization of calcium specifically out of your soft tissues and back into your bones.
This supplement does not contain calcium because most people, especially in the United States, do not have highly calcium-deficient diets. Rather, they have impaired calcium absorption due, in large part, to magnesium deficiency. Up to 50% of Americans are deficient in magnesium.
The leeching of calcium and other minerals from your bones as you age can lead to bone thinning and calcification of soft tissues. This can lead to osteoporosis, arteriosclerosis (the hardening of your arteries), hormonal imbalances, and other ailments.
Conversely, the buildup of calcium without the proper magnesium balance can lead to a buildup of calcium in the urinary tract, gall bladder, and soft tissues. This can cause kidney stones and gall stones.
That is why we have created this supplement, to deliver magnesium to your system along with vitamins and nutrients that serve similar purposes and can help your body use calcium the way it needs to.
We recommend making MagnifiCal a mainstay in your daily regimen.
Wellness Questionnaire
Wondering which of our products are right for you? Take our three minute Wellness Questionnaire and find out.
Customer Reviews
started to take your protocol and never imagined that it would help my heel bone spur.
I have to give you a GREAT testimony after being on the Complete Thymic Formula, MagnifiCal and Essential Omegas for almost 6 weeks. I have been suffering with a heel bone spur for close to 6 months and could never find the right shoes for it and it just simply would not go away. I work in retail and am on my feet all the time for more than 8 hours a day. I could barely walk out to my car after I left work. I would just sit and cry because it was so painful even to the touch. I started to take your protocol and never imagined that it would help my heel bone spur. Since I got off calcium supplements and onto your stuff, I started to feel more fog lifted, more stamina, and better sleep, but never thought my heel spur would EVER go away!! I can get up in the morning and have absolutely no pain and can wear any shoes I want now. Thank you so much for everything. Now I know why the Lord directed me to you. After I sat in my car and cried out to Him, he showed me the way to you!! Thank you again.
MagnifiCal has totally changed my life, and I will NEVER be without it!
Very seldom do you take a supplement that makes an immediate radical difference in your health. Let me tell you, MagnifiCal has totally changed my life, and I will NEVER be without it! My pain level in my low back (from inoperable bone spurs) went from an unrelenting and unbearable 9.0 (on a scale of one to ten) to totally pain free in two weeks time. Now, three months later, I am seeing a multitude of health benefits as MagnifiCal has continued to move calcium from the wrong places to the right places in my body.
It has been wonderful for him to be free of kidney stones for such a long stretch of time.
After having a terrible time with kidney stones for the past few years, my husband has been free of kidney stones for the past 9 months while using MagnifiCal along with other wellness products from LOGOS. After having to go to the emergency room at least twice a year with extreme pain and having operations to bust up or remove kidney stones, it has been wonderful for him to be free of kidney stones for such a long stretch of time. We highly recommend this product. In fact, all of the LOGOS products we have been using have been wonderful.
Stay up to date with the latest news and promotions from Logos Nutritionals