Complete Thymic Formula is a daily multi-vitamin/mineral/glandular and amino acid complex that supports the immune system and thymus gland for an improved (strong but balanced) immune response. Complete Thymic Formula consists of:
Vitamins A, B, C, D, and E

Minerals such as calcium, magnesium, and iodine

Trace minerals zinc and selenium

A propriety blend of amino acids, herbs, enzymes, and other nutrients
Regular price
Sale price
$55.00
Unit price
per
Sale
Out of Stock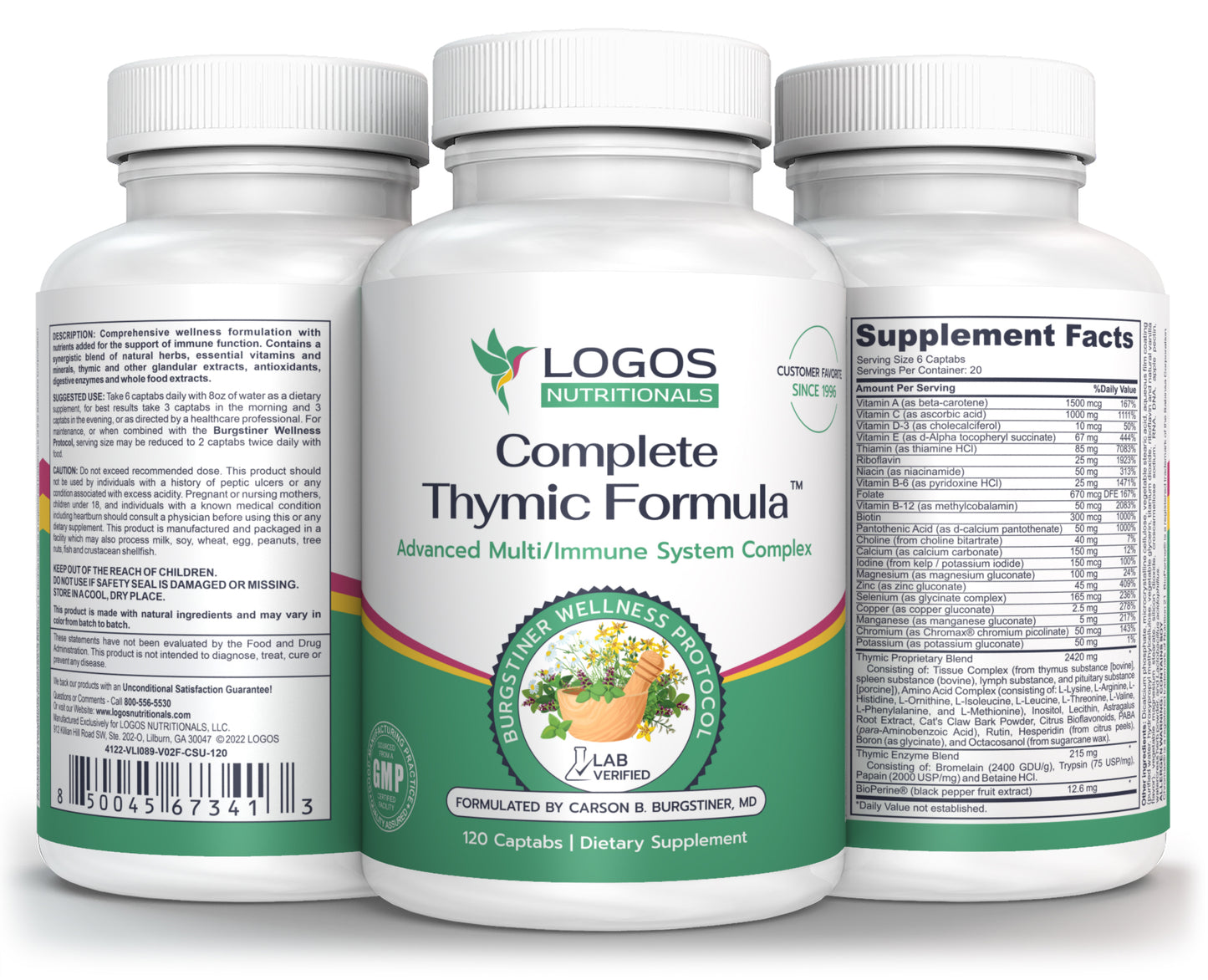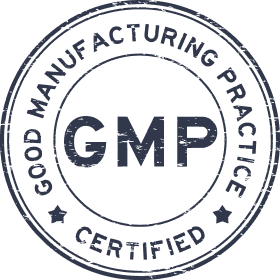 Produced in a GMP
Certified Facility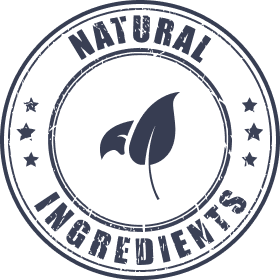 Formulated with all
natural ingredients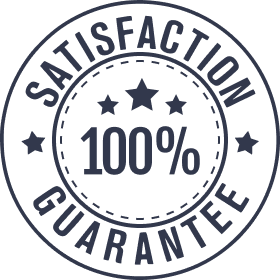 100% Satisfaction
Guarantee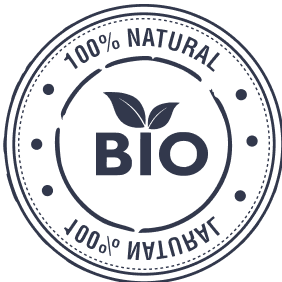 Made with the most bio-available
form of pharmaceutical-grade
raw materials
Complete Thymic Formula is the first and most critical component of the Burgstiner Wellness Protocol. Complete Thymic Formula provides comprehensive support to all organ systems, most notably the thymus gland, the body's master gland of immunity.
The thymus gland is an organ located in your upper chest, under your breastbone. It produces white blood cells also known as T-lymphocytes or T cells. Your immune system uses T cells to detect foreign invaders, defend your body, fight infection, and maintain tissue health.
Thymus diseases can arise from genes, autoimmune diseases, and cancer. Thymus diseases can be diagnosed using x-rays, CT scans, MRIs, or PET scans, depending on the source of the disease. While many with worsening thymus gland health or thymus diseases do not exhibit symptoms, the following symptoms may indicate thymus problems:
Reduced immune response and frequent sickness

Muscle fatigue

Drooping eyelids

Blue-ish skin color

Difficulty breathing or shortness of breath

Chest pain

Bloody cough

Headache or dizziness

Swelling of the head, face or neck

Weigh loss

Loss of appetite

Difficulty swallowing
Complete Thymic Formula supports healthy functioning of the thymus gland for strengthened immunity and overall health. You may benefit from taking this formula if you have thymus disease, an autoimmune disease, or an otherwise compromised immune system.
This formula combines vitamins and minerals that benefit the thymus gland, such as A, C, D-3, and E. It also contains vitamins B-1, B-2, B-6, and B-12 as well as other forms of B vitamins like niacinamide, folic acid, and biotin.
Zinc, a trace mineral that generally supports immune health, may be critical for thymus gland function and hormone activity. Selenium, another critical trace mineral, is added to help promote T cell proliferation.
We recommend that you make Complete Thymic Formula a mainstay in your daily regimen, and that you take it with food to avoid an upset stomach and maximize absorption.
Wellness Questionnaire
Wondering which of our products are right for you? Take our three minute Wellness Questionnaire and find out.
Customer Reviews
08/02/2023
Christa H.

United States
Amazing Supplement!
This particular supplement has been the most helpful thing for the nerve damage caused by mold toxins! Right before we moved out of our mold infested home I was experiencing neuropathy in my chest, back and arms. I started taking this and while some neuro symptoms are still lingering they are drastically better now thanks to taking this daily! I plan to keep taking this until my symptoms are completely gone, which I'm believing will be soon!
I'm using the Complete Thymic Formula for myself, my husband, one four year old dog that has a brain tumor which is reversing itself…
I thought you'd like to know that I'm using the Complete Thymic Formula for myself, my husband, one four year old dog that has a brain tumor which is reversing itself because of the Thymic Formula and an older dog who is growing younger despite the crippling lyme disease he has and he is much more agile due to the Thymic Formula. Unfortunately, I haven't found anything else that combats old age...........
The Hepatitis was gone!! Thanks to the Complete Thymic Formula!
Many years ago I had a friend who needed a liver transplant. It was too late for the Complete Thymic Formula for her, but not for me. She told me about it and I got some. I took it as directed and got sicker. I called Dr. Burgstiner's office and talked to the nurse and she immediately responded with "That's good!" What's good about that? She told me it was working. The virus was fighting my body to survive. After 2 months of taking it like prescribed, I began 2 feel better. I then began taking it daily in maintenance. I didn't get sick for the entire time I took it. No colds, flu, nothing. I'd never felt better. Last year I thought it was time to find out for sure if I still had Hepatitis C. After going through 3 different doctors test results came back negative. Only the antibodies were present. The Hepatitis was gone!! Thanks to the Complete Thymic Formula! I would recommend this to anyone who has an autoimmune disorder. It works. It's expensive, but less expensive than doctors, hospitals, etc. And it works!
Stay up to date with the latest news and promotions from Logos Nutritionals