Candida rid is a blend of antifungal herbs and nutrients designed to lower the level of yeast and other unwanted pathogens in the body for increased brain function, energy, and stamina. These herbs and nutrients include:
Oregano Extract

Caprylic Acid

Lactobacillus Acidophilus

Protease

Cellulase

Aloe Vera

Wormwood
Regular price
Sale price
$23.00
Unit price
per
Sale
Sold out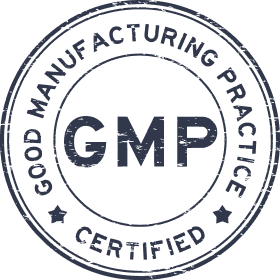 Produced in a GMP
Certified Facility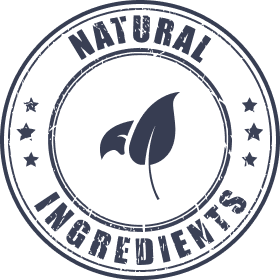 Formulated with all
natural ingredients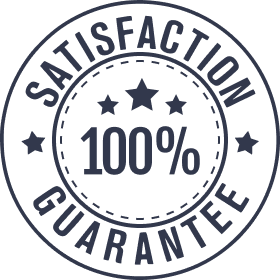 100% Satisfaction
Guarantee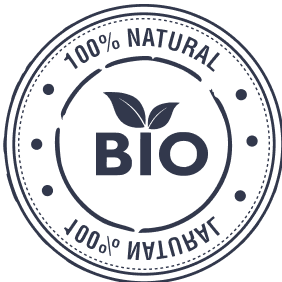 Made with the most bio-available
form of pharmaceutical-grade
raw materials
Candida is a yeast (which is a type of fungus) that grows on the skin or inside the mouth, throat, gut, or vagina. Candida is generally harmless. However, a fungal infection called candidiasis can occur when candida grows out of control or grows somewhere deep inside the body.
A buildup of candida in your system can cause vaginal yeast infections (including itching, burning or pain during urination, or painful intercourse) and fungal infections on the skin and nails (such as athlete's foot or toenail fungus). It can also cause fatigue or tiredness, brain fog, difficulty concentrating, weight gain, severe outdoor allergies, sugar and carbohydrate cravings, irritability, mood swings, digestive issues (including bloating, constipation, or diarrhea), skin problems (such as eczema or psoriasis), a white coating on the tongue, difficulty swallowing, and mouth redness or discomfort.
Candida can grow out of control due to overuse of antibiotics, a diet high in refined carbohydrates, mineral imbalances and deficiencies, stress, excessive alkalinity in the body, heavy metal toxicity, impaired metabolism of short-chain fatty acids, and a suppressed thyroid.
Candida Rid is made up of a number of herbs and nutrients with antifungal properties. This includes oregano extract, caprylic acid (a fatty acid derived from coconut oil), lactobacillus acidophilus (a probiotic), protease and cellulase (enzymes), aloe vera, and wormwood (an anti-parasitic herb). All of these ingredients aim to kill candida and inhibit further candida growth to prevent future infections and symptoms.
Along with taking Candida Rid, you can reduce the amount of candida in your system by avoiding foods and beverages that contribute to candida growth, such as gluten, sugar, alcohol, and certain dairy products. You can also increase your intake of lean proteins, healthy fats, non-starchy vegetables, and probiotics.
Reducing the level of candida and other pathogens in your system can provide the following health benefits:
Increased brain function and concentration and reduced brain fog

Increased energy and stamina and reduced fatigue and tiredness

Improved gut health and digestion

Improved skin and nails

Fewer vaginal yeast infections
Candida Rid is non-GMO and contains no artificial flavors, sweeteners, or preservatives.
Wellness Questionnaire
Wondering which of our products are right for you? Take our three minute Wellness Questionnaire and find out.
Customer Reviews
not only is the mucus gone but I am able to sleep, and I lost close to 40 pounds!!
I caught a cold and the cold led into an upper respiratory infection. Since that time, I had the infection for almost 2 years. I had a cough that wouldn't leave and a lot of mucus. The doctors were treating me for asthma and giving me steroid shots. When I found out they couldn't provide me with any more samples, I went to Sam's to fill the prescription and it would have cost me $185.00! I didn't have it and I didn't want to take medication because of side effects. I decided to go "natural" and went to a Naturalpath and those herbs helped some but wouldn't take the phlegm from my chest. I kept saying something is not quite right. My cousin and I talked and she sent me the Burgstiner Wellness Protocol along with the Candida Rid and Magnifizyme and not only is the mucus gone but I am able to sleep, and I lost close to 40 pounds!! I stopped eating sugar, white flour, fruit (except pink grapefruit and green apples) and pasta ( I do eat brown rice pasta and Quinoa which are excellent substitutes). I have only been on the protocol for 3 months and will stay on it for maintenance. God is awesome and I am so grateful for people like John B. who allows God to use him to create such awesome products. Keep up the excellent work!
It has saved my life! Thanks again Logos. I will never stop taking these supplements!
I have developed candida (yeast over growth) from being on antibiotics for a long period of time. My candida was in the form of a skin rash which I treated as acne. I battled this rash for a year thinking it was acne and finally I went to a dermatologist who diagnosed it as yeast. However, he did not treat it from the inside out. I was put on yet another antibiotic. I did clear up but it was short lived. I then started researching candida and after reading all the symptoms I realized that this was the cause of so many other medical issues that I was having. I was tired all the time, no energy. I was bloated and always craved sweets. I had terrible headaches, hard time sleeping, stayed cold, and overall my well being was severely compromised. I was shocked to find out that yeast was what was causing all of this. This yeast over growth had taken over my health and created yeast infections all through my body. I tried everything and nothing was working. I started the Candida Cleanse Protocol and after a week I was feeling much better. Now, after a month I feel like I have almost beat this yeast stuff. I'm still on antibiotics but I am tolerating them so much better being on Candida Rid. It has saved my life! Thanks again Logos. I will never stop taking these supplements!
Feeling Better
I've tried other things but this seems to be helping with symptoms that just don't usually go away.
Stay up to date with the latest news and promotions from Logos Nutritionals